Phnom Penh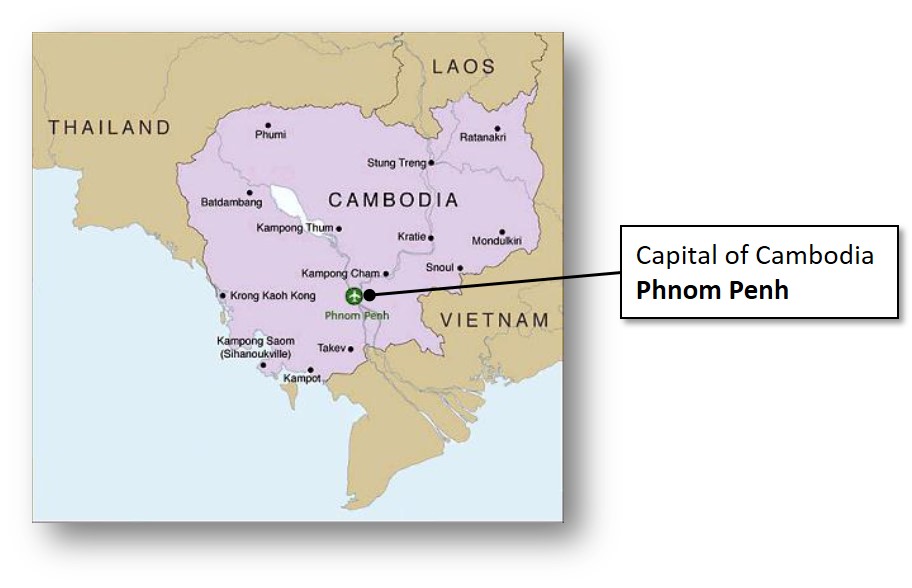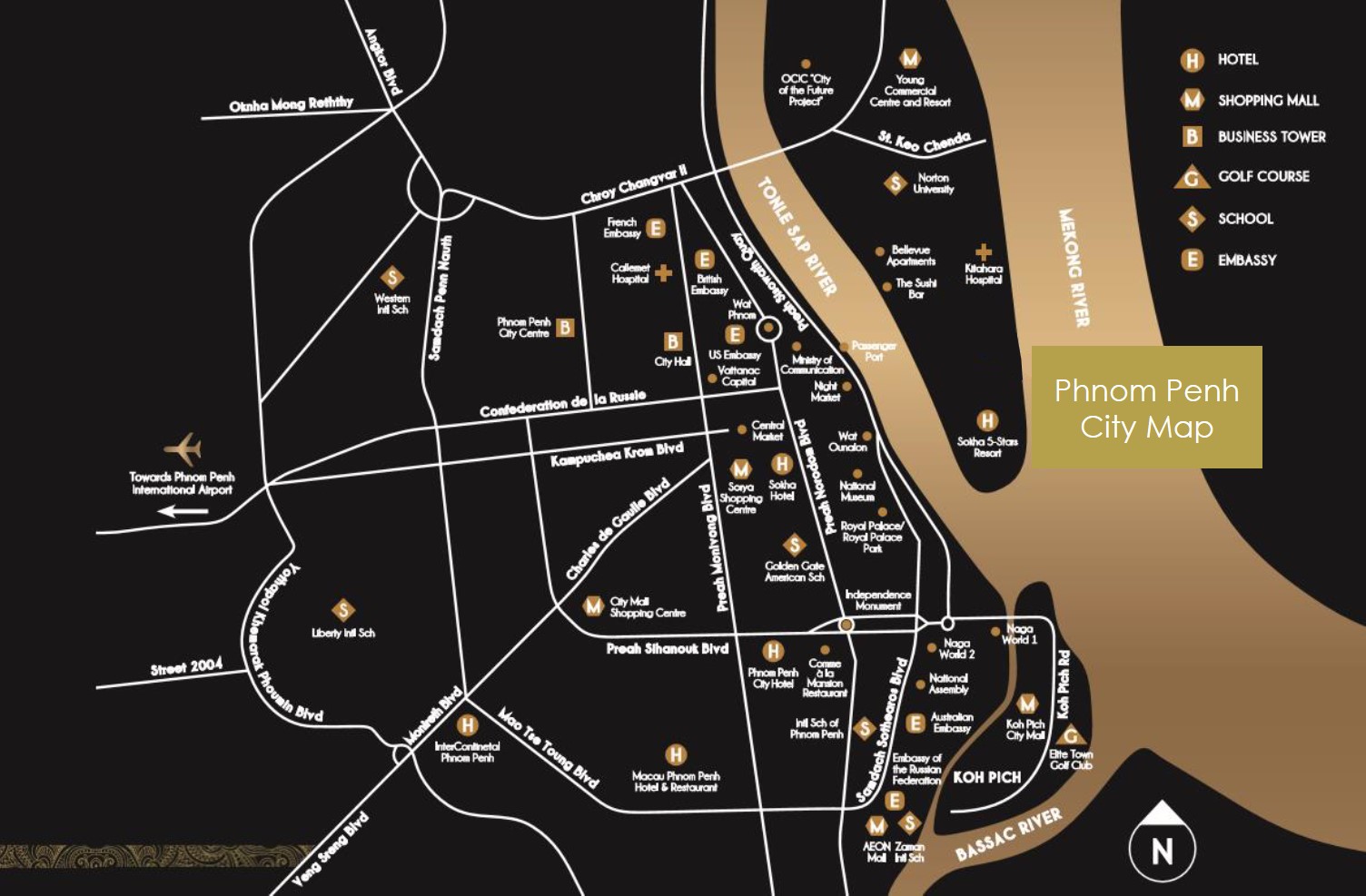 Phnom Penh is the capital of Cambodia.
It is the most populous city in the Cambodia, with about 1.5 million inhabitants.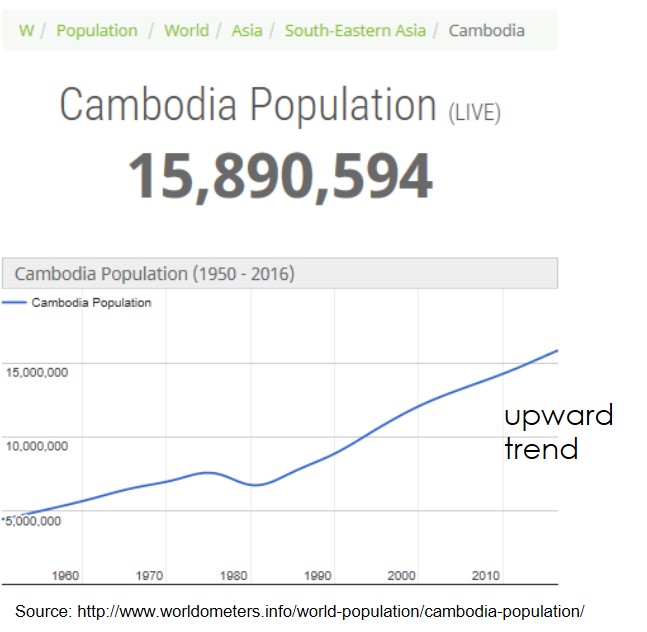 Economics
•GDP growth is 7.2% in 2014, 7.3% in 2015
•GDP growth will increase to 7.5% in 2016, 2017 and 7.7% in 2018 as external demand strengthens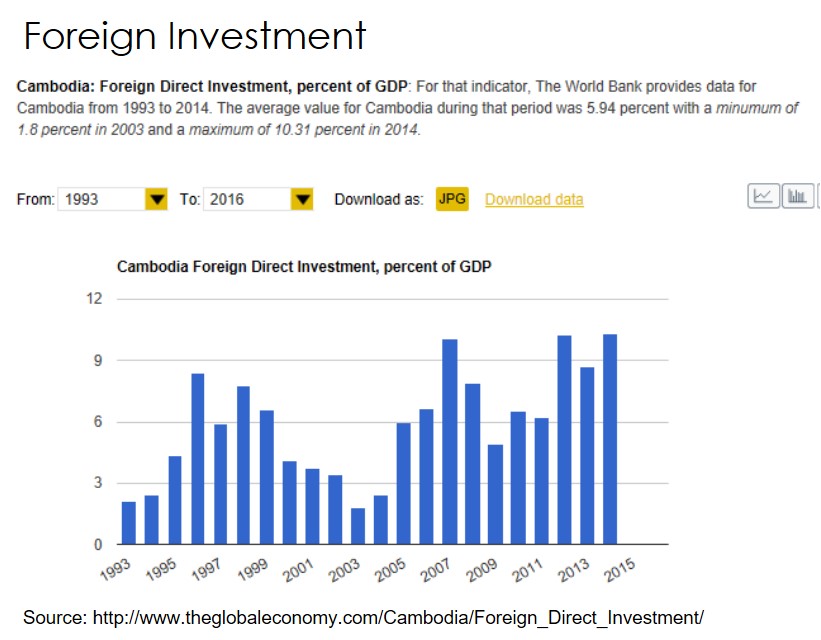 ---
Exclusively marketed by OrangeTee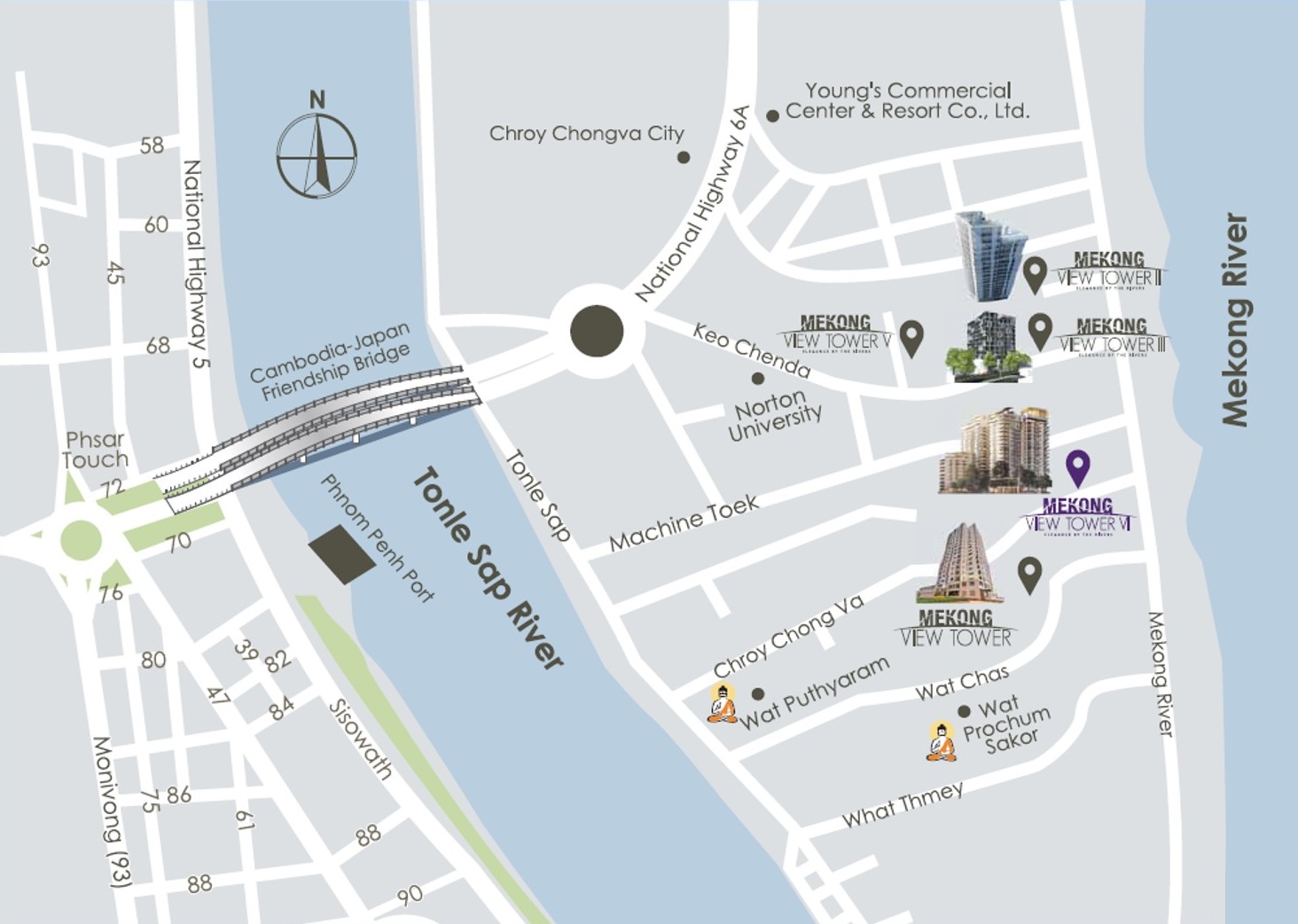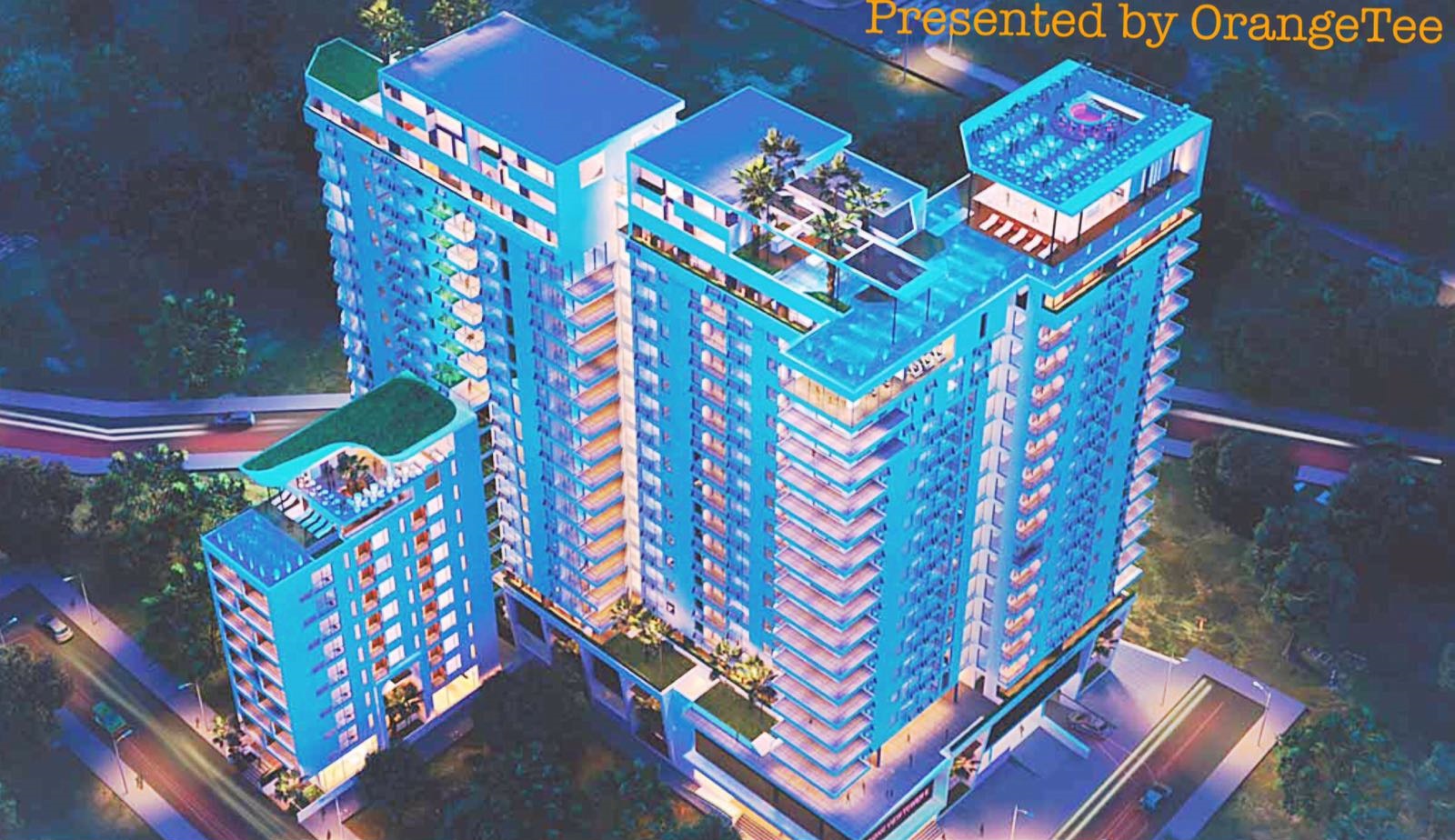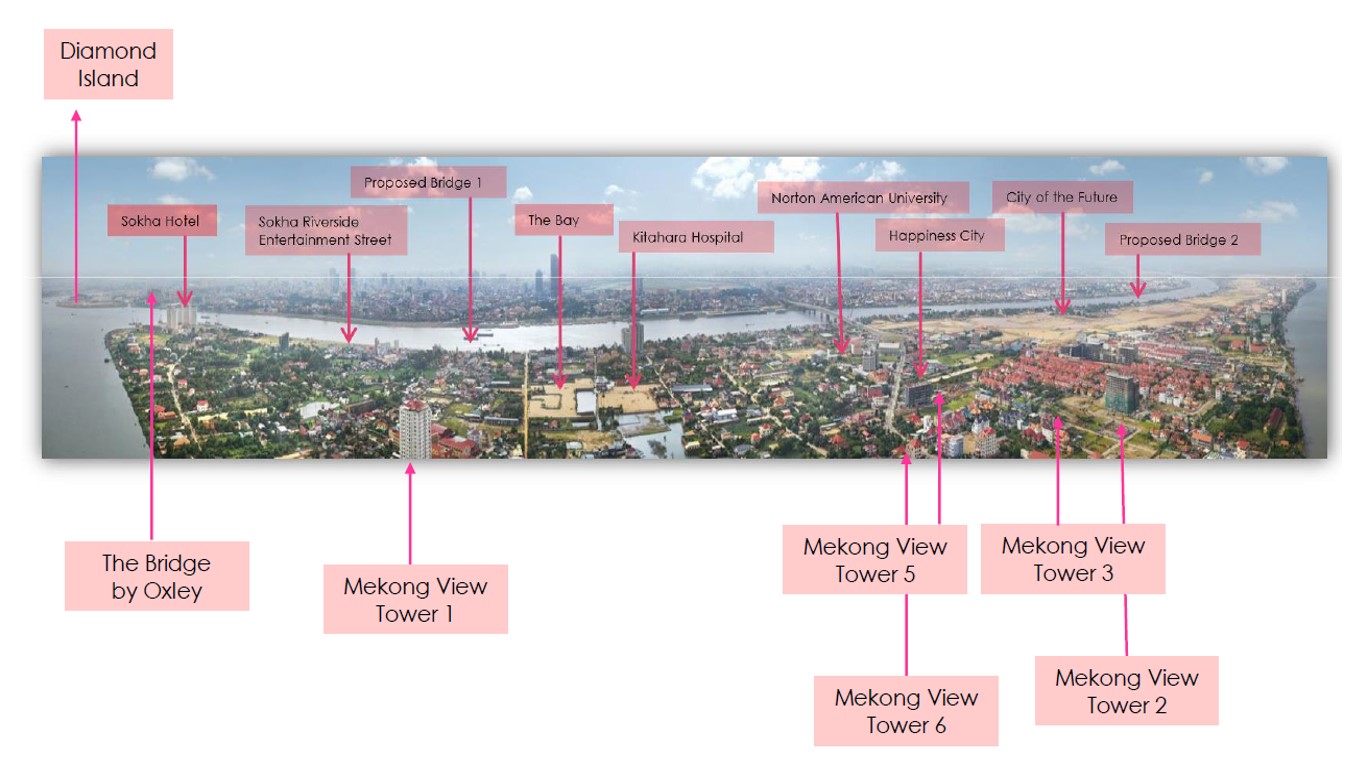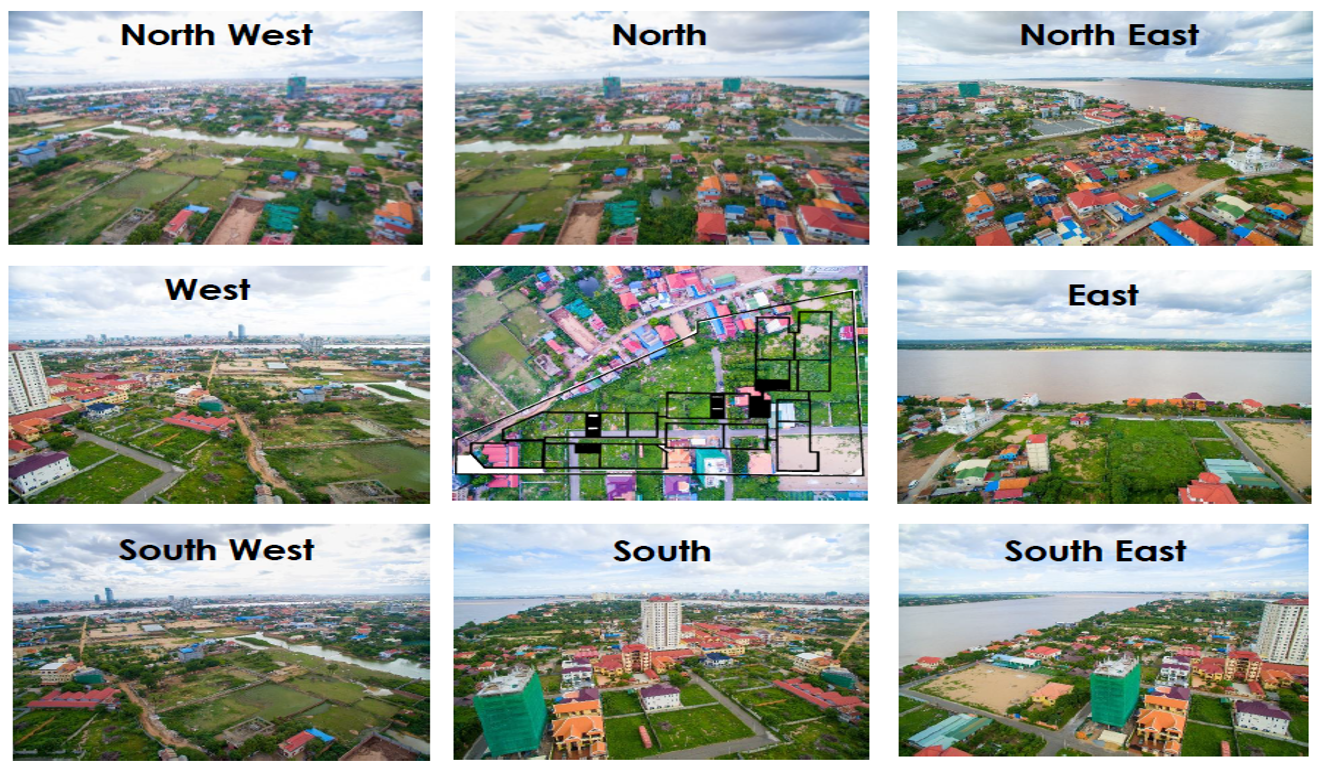 Project Overview
Mekong View Tower 6 is the fifth project in the MVT series by an established developer in Phnom Penh Cambodia. MTV6 is home to 262 one to three-bedroom units, which come with a balcony offering sweeping views, kitchen, living room and bathroom facilities. Each has been carefully designed to cater to modern day living.
Project: "Mekong View Tower VI"
Developer: Bun Ches Group (more details)
Bun Ches Group is an established developer in Phnom Penh Cambodia with a proven track record. Having accumulated a sizeable land bank, Bun Ches Group is committed to developing premium residential at affordable prices to local Cambodians and foreigners who wish to invest in Phnom Penh. Mekong View Tower 1 is the first completed project by the Group and is currently 70% owner occupied with the remaining 30% retained and managed as serviced apartments. Mekong View Tower 2 is the Group's largest project and will be completed in Q4 2016. Mekong View Tower 6 is the fifth project in the MVT series, after Mekong Tower View, Mekong View Tower 2, Mekong View Tower 3 and Mekong View Tower 5. (hide details)
Project Type: Freehold Residential Development
Address: Keo Chenda street, Chroy Changva, Phnom Penh
Land Development Area: 2934 sq. m
Total Gross Floor Area: 32,306 sq. m
Total Saleable Floor Area: 19,753 sq. m
Completion (TOP): Q4 2018
Total Number of Units: 262
Number of Floors: 20
Building Structure:

Carparks from basement 1 to level 2
Commercial units on level 3
Residential units from Level 4 to Level 21
Roof top pool , gym and facilities on Level 21

Unit Type:

Studio 40 sq. m. - 43 sq. m.
One-bedroom Apartment 42 sq. m. - 71 sq. m.
Two-bedroom Apartment 70 sq. m. - 127 sq. m.
Three-bedroom Apartment 153 sq. m.
Two-story Penthouse 153 sq. m. - 185 sq. m.

Car park: 152 car parks
Number of elevator = 5 | Number of staircase = 5
Fittings: Built-in wardrobe, kitchen, bathroom and lighting
Facilities: Infinity Swimming Pool, Gymnasium, Cafe, Reading Lounge, and Sky bar
Security and Safety: Private domain and public domain with zone restriction.
All area is under in CCTV surveillance and Fire protection system

Low Quantum!

Studio - fr USD 42,864
1 Bedder - fr USD 45,264
2 Bedder - fr USD 99,600
3 Bedder - fr USD 200,900
4 Bedder - fr USD 221,920

Unit Types
Mekong View Tower VI Payment Scheme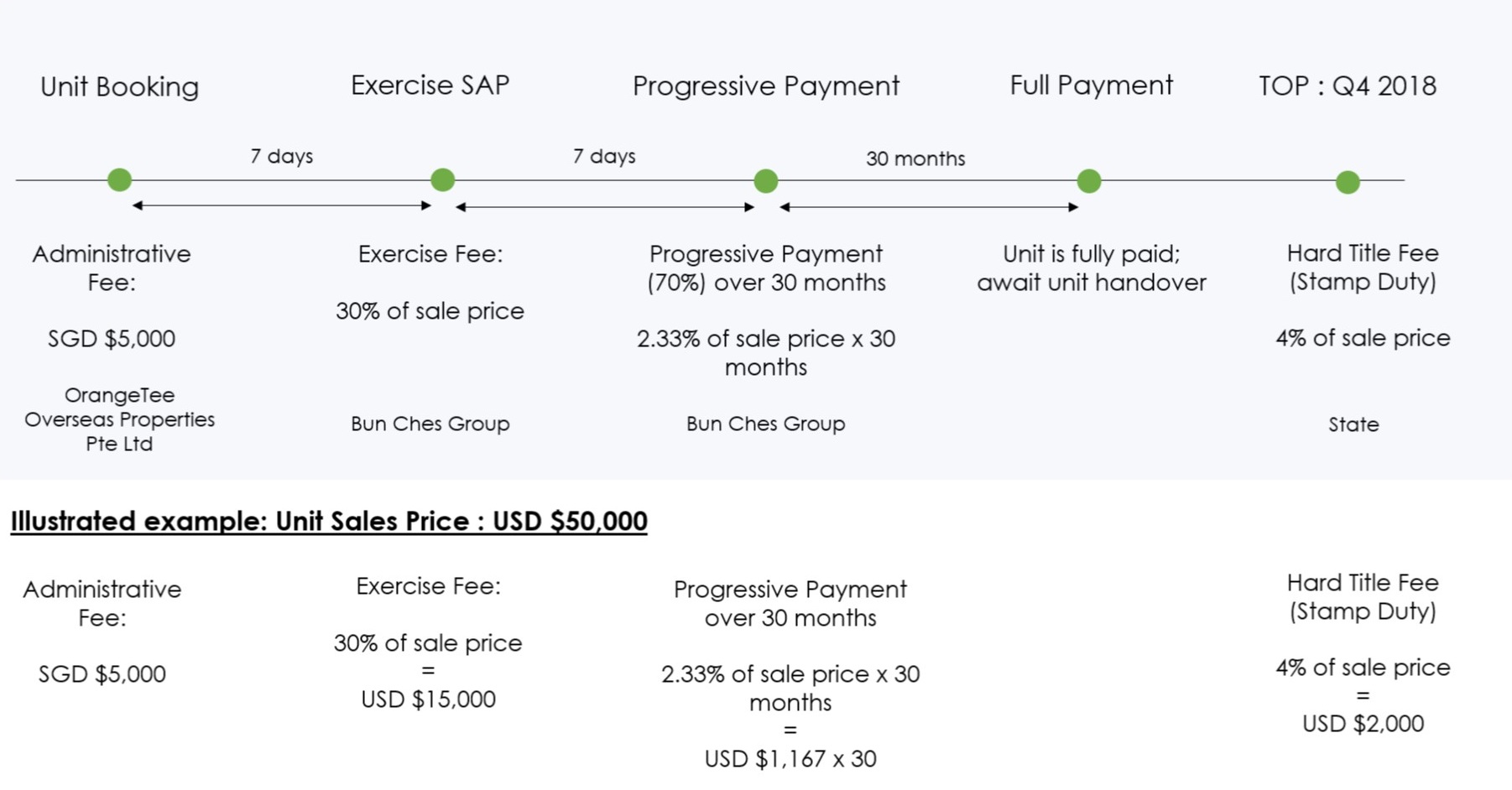 ---