Sim Lian Group Limited has been creating homes for families in Singapore for over 35 years, first earning an outstanding track record and award-winning expertise in construction.
Since its early roots as an enterprising player in Singapore's building construction industry, Sim Lian Group has been building a distinctive character based on integrity, flexibility and dedication to quality. This continues to be the foundation of many fulfilling, trusted relationships which it shares with their esteemed customers and business partners today.
With its humble beginnings, Sim Lian Group has fostered a culture of excellence guided by its prudent and long-term view on all business opportunities. Not only do the inherent tenacity, resilience and determination imbued in the Group form the basis of its growth, it also enables the Group to understand the journey and aspirations of individuals, families, investors, businesses and communities in which it provides for. Sim Lian Group seeks to be a catalyst for stakeholders to jumpstart milestones in their life.
The Group is listed on the Mainboard of the Singapore Exchange and is recognised as an established property development and construction company with a broad portfolio of residential, commercial, industrial, retail and mixed-use developments, built on the core foundations of prime location, quality workmanship and maximised usable space.
| | | | |
| --- | --- | --- | --- |
| Vision Exchange | Hillion | The Lincoln Residences | KL Trillion |
The solid reputation of the company is recognised in Singapore, having ranked amongst the Top 100 Brands in Singapore for five consecutive years from 2009 to 2013 by independent brand strategy and valuation consultancy, Brand Finance.
Evolving in tandem with market conditions over the years, the Group remains committed to creating quality living and working spaces that make smart investments for the future of individuals, families and businesses.
Looking for a dream Executive Condominium? Pondering over whether to take the next steps? Take a minute to look at the interesting data below:-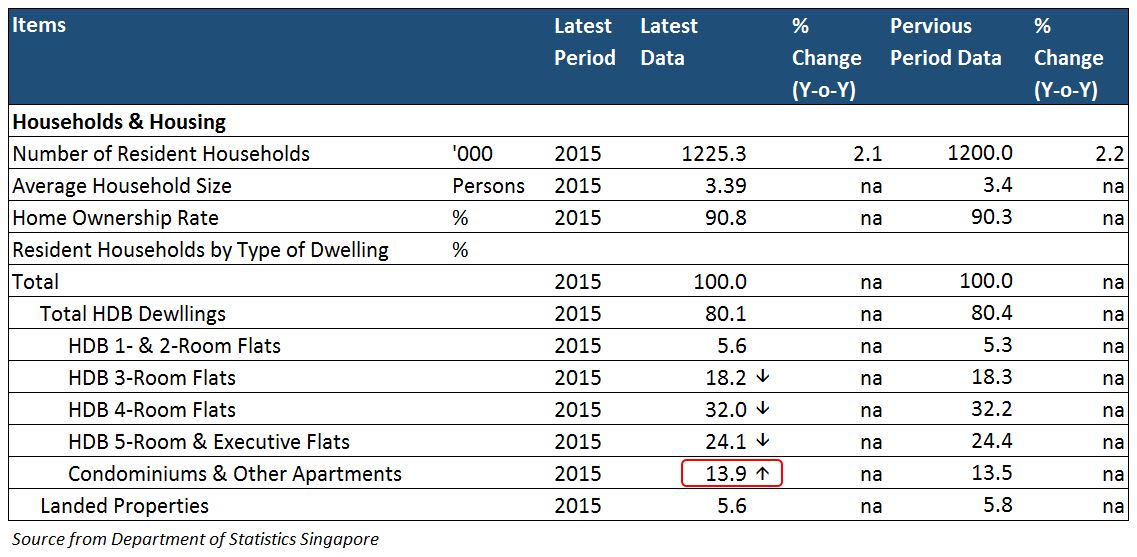 This is the data(2015) of Households and Housing from Singstat.gov.sg
Despite a generally gloomy sentiment over the Singapore real estate market, the number of private property (non landed) owners continue to rise. Based on the last 5 years trend, the percentage has risen from 11.5% (2010) to 13.9% (2015).
This reflects the strong desire and aspiration for private property ownership of many Singaporeans. What are your aspirations?
Over the years, many EC owners have benefited by leveraging on the EC scheme to own their first private property. Imagine your EC turning into a private condominium after the 5-year MOP (minimum occupation period) - the same number of years one needs to fullfill in order to sell a HDB flat! The benefits are obvious!
You may want to do a quick Affordability Check here !
5 Reasons you should consider buying an Executive Condominium:-
1. If you are eligible to buy a EC, don't waste your chance. Household income ceiling has just been revised to S$14K. Grab the opportunity before the ceiling is exceeded... again!
2. EC is in general, 15-20% cheaper than private condo in the same vincinity. Thus it has a greater potential for price appreciation.
3. EC can be sold to locals after 5 years and no restriction to sell in the open market after 10 years.
4. EC facilities are similar to that of a private condo, but come at a better price.
5. More importantly, not only are you buying into lifestyle living, it is actually a depository for your savings (a hedge against inflation)!
5 Reasons you should consider buying Treasure Crest:-
1. Probably the most affordable EC launching in 2016! Call me to understand more.
2. Functional layouts-
👍 All room types come with service yard
👍 3Bedroom with good size study room
👍 All kitchens are enclosed and some with additional Dry kitchen

3. Within 1 km from Nan Chiau Primary School and many others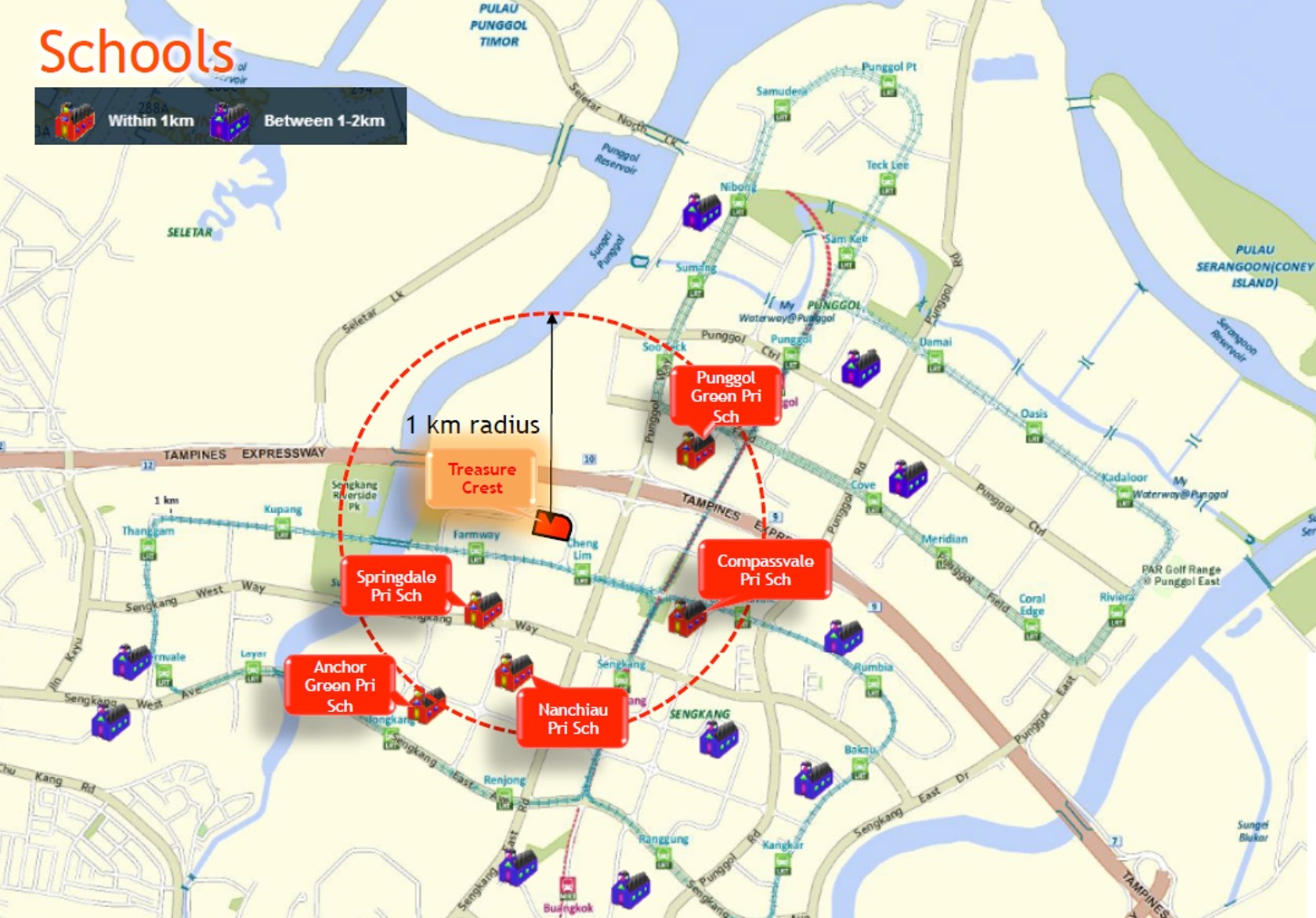 4. Cheng Lim LRT is at your doorstep or just minutes's walk to Sengkang MRT station, bus interchange and shopping mall. Hard to come by, even for private condo!
5. Quality fittings from Bosch, Hansgrohe and Mitsubishi Electric.